The Indian River Cloggers, Inc. (IRC) A Just-for-Fun clogging group formed in 1981 dedicated to preserving the art of clogging by improving clogging skills, while promoting the enjoyment of clogging as a social family atmosphere, and encouraging all who enjoy dancing to try clogging.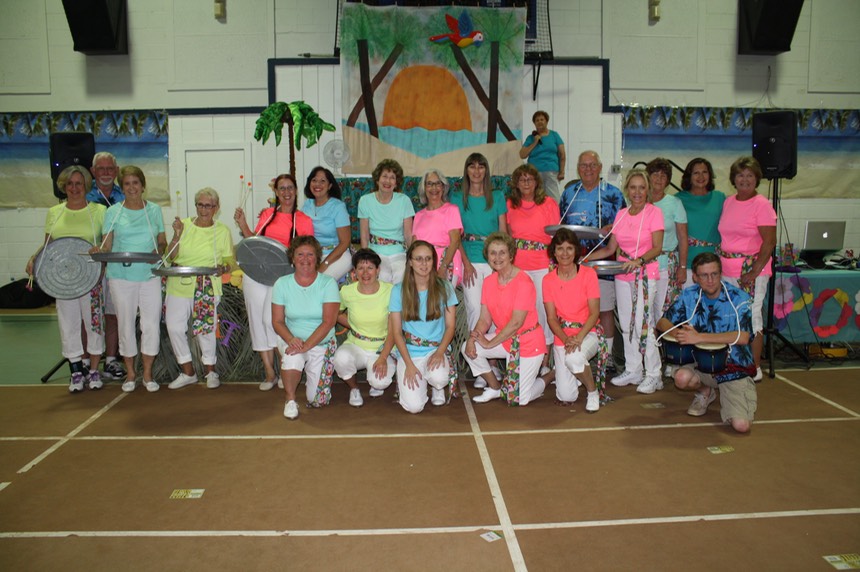 The IRC Club is comprised of members and exhibition team members.

The Exhibition Team has performed at the State Clogging Convention, the Brevard County Fair, Citrus Bowl half-time show, and Oktoberfest, just to name a few.

We teach both beginning and intermediate clogging classes twice a year

on Monday nights, from 6:30 to 7:30 PM, at Kiwanis Island Recreation Area

on Merritt Island.

The classes are each eight weeks long which begin in January and August each year. After completing the sixteen week set of classes, class members are invited to join the club (advanced class) and dance twice a week on Monday and Thursday evenings at 7:00 to 9:00 PM.

For those who want to attend a clogging workshop in Central Florida, we have the perfect one for you. Pow Wow is a 2 day event. It runs Friday evening and all day Saturday, with exhibitions Saturday night.  It is held at Kiwanis Island in Merritt Island, Fl. The dates are in April.For more information, select pow wow 2019.
There will be many great Florida instructors there.
Affiliated member of the Florida Clogging Council. and  National Clogging Leaders Organization (CLOG) www.clog.org
Indian River Cloggers Facebook Page Indian River Cloggers
Hope to see you there!   Class Favorites